Wes and I has the pleasure of visiting Charleston last summer as well as this summer so I thought I'd share some favorites and recommendations.
We stayed at Zero George both times and were so happy with it. While I am clearly biased, I think it's the best place to stay. It located in the perfect area of town - close to King Street and not to far from all the sights.
The amenities are fantastic, the rooms are great, everything is incredible. Here are some things that keep me coming back. Upon check-in you are offer sparkling water or wine while they show you around. There is a 24-hour coffee bar and endless bottles of water to keep you hydrated in the hot, humid summers. The bar and breakfast area are so quaint and make their free breakfast and free wine hour even more enjoyable.
Their breakfast spread includes biscuits from Callie's Hot Biscuits (so yummy) as well as fruits, quiches, salmon and more and you can enjoy it anywhere on the property. Every afternoon they have an hour of free white or red wine that includes a lovely cheese board (Again it can be enjoyed anywhere on the property including some of their super southern porches). They also have adorable bikes that you can check out to ride around town.
Whoever does their branding is ahead of the game. The key rings are perfect. The robes are branded. They even have complimentary collar stays with their logo on it.
Oh have I mentioned the turn down service? Every night some sweet, little fairy comes into your room to dim the lights, lay out a personal little floor mat, house slippers (also branded), turns on the sound machine and leaves ear plugs, cookies and a bottle of water for you (all branded). It's the best.
I always feel at home there (the rooms are beyond beautiful and comfortable) and honestly could just snuggle up on a porch and never leave. Definitely check out Zero George even for a drink or dinner if you decide not to stay there. It's beautiful.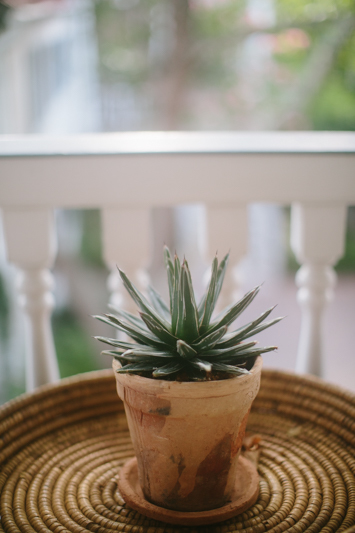 Oh the marshes are so pretty in the low country.
Place to go!
So I definitely recommend checking out Rainbow Row and walking round that neighborhood. Waterfront park is near by and certain worth a stroll.
This cute pink house is on Chalmers St across the street from the Old Slave Mart. Both are spots I recommend seeing.
If you plan to have a beach day, here are my opinions. Folly Beach on James Island is nice if need to rent chairs and an umbrella. There is a guy near the pier who rents out umbrellas and chairs for the day. It's definitely a little touristy but it's nice. I also enjoyed the stupidity of beach goers who kept swimming near the pier and then watching the lifeguards blow their whistle and yell at them. People watching is so enjoyable.
I have also heard great things about the beach on Sullivan's Island, but from what I hear they don't have chair rentals so you need to bring your own stuff. Sullivan's seems like the place to rent a home for the week. The restaurants look awesome and cozy, while the spots on Folly Beach/James Island seem a little more touristy.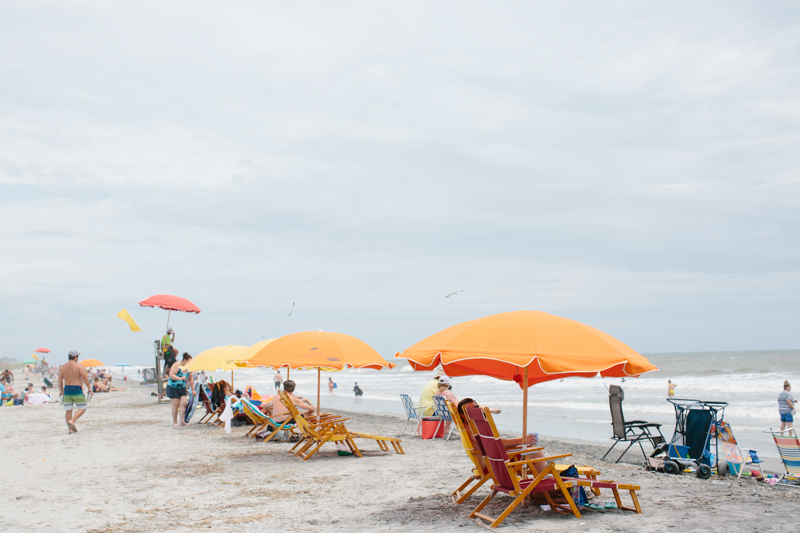 If you go to Folly Beach, you can drive as far as you can on Ashley street (toward the northeast?) and then take a short walk out to a driftwood beach that overlooks the Morris Lighthouse. I really liked that spot but definitely bring a water if you are going in the heat of the summer. It's hot but so beautiful!
Cocktails and low country food are so Charleston.
If you only go out for one drink, I recommend going to Husk and having the Dragoon Punch. It. Is. So. Good. Also the bar is really fun and super quaint.
Restaurants I recommend-
Hank's - good fish and chicken and the vibe is nice (get a reservation and go for dinner)
Husk - also good low country food. (get a reservation and go for dinner)
Leon's - a perfect lunch spot. Wes got some fish sandwich and he couldn't stop talking about it.
Sugar Bakery - go get a photo and cupcake from there. It's so good. Also the store around there are cute.
Zero George - if you want a tasting menu experience, go here. It's pricey but lovely.
Other places we have gone to and were ok - SNOB and Magnolias. SNOB needed a new decorator if you ask me and the food was ok but people RAVE about it. Maybe we just went on a bad night? Magnolia's was good but nothing to write home about.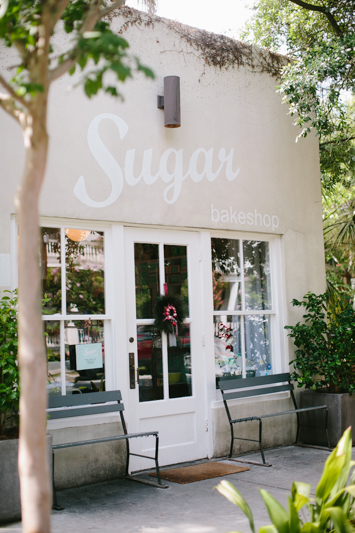 Another place to go - The Angel Oak Tree
Its about 20-30 minutes away from Charleston but is SO beautiful. It's an 800 year old tree and will seriously make you feel like fern gully was created after seeing this tree.
I have hear great things about Middleton Place and I have seen lots of stuff about Seabrook Island (The Notebook was filmed here). I also hear Kiawah Island is gorgeous and a great place to stay.
Go check out King Street for the shopping. There are some good little local stores and it's pretty.
The Battery is a sight to see. The homes are old, pretty and expensive and the park near by is super historic.
We try not to overload our days on vacation so that we actually get rest, so while we did not see all of Charleston we saw a lot of cute houses, awesome streets and more. If you have any questions feel free to ask!